Photo Reference Pack: Medieval Castle Volume 2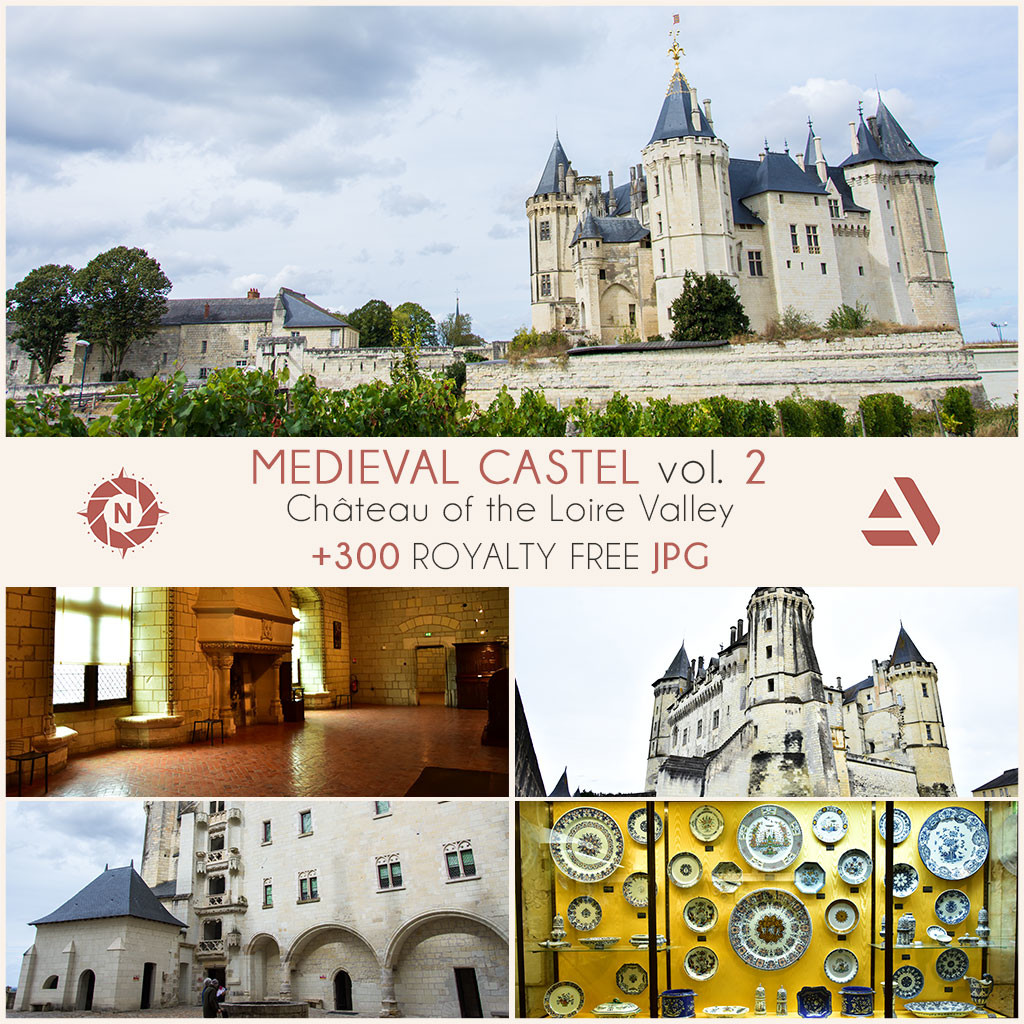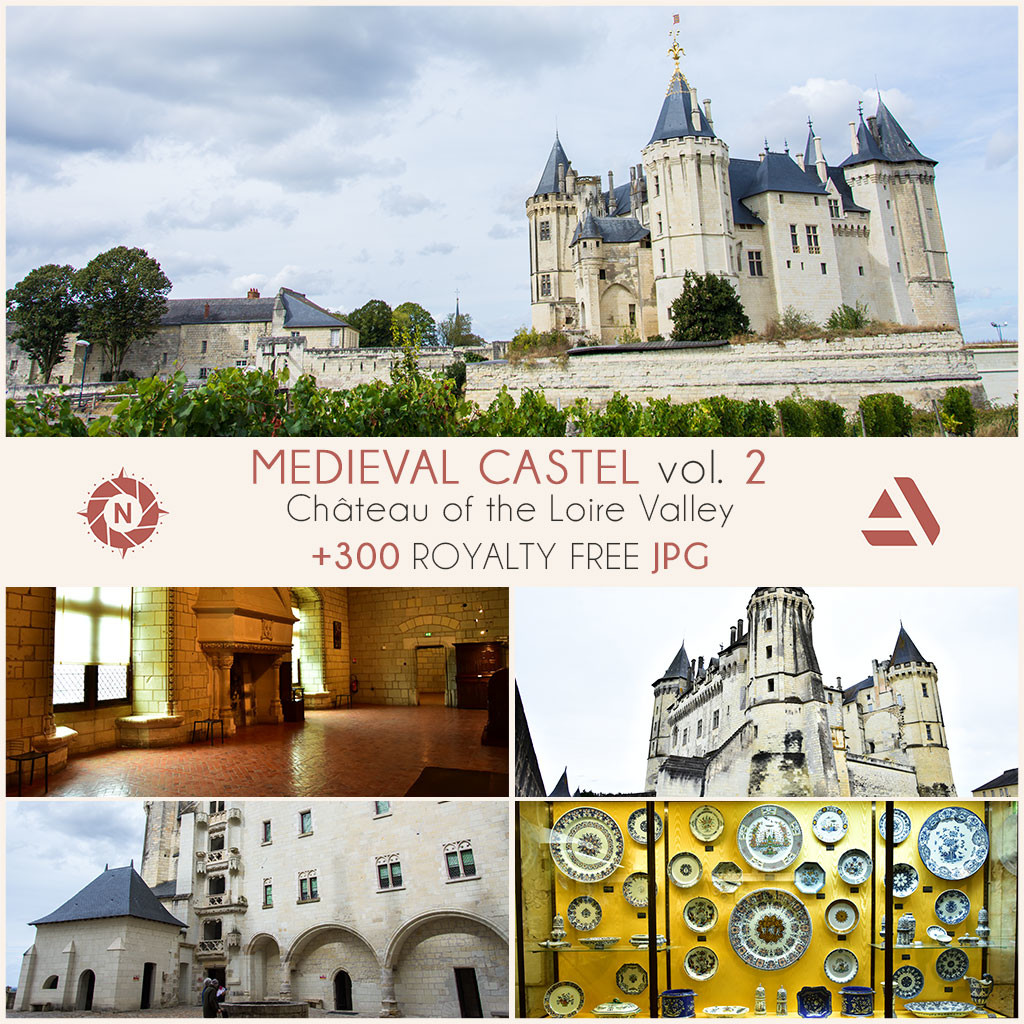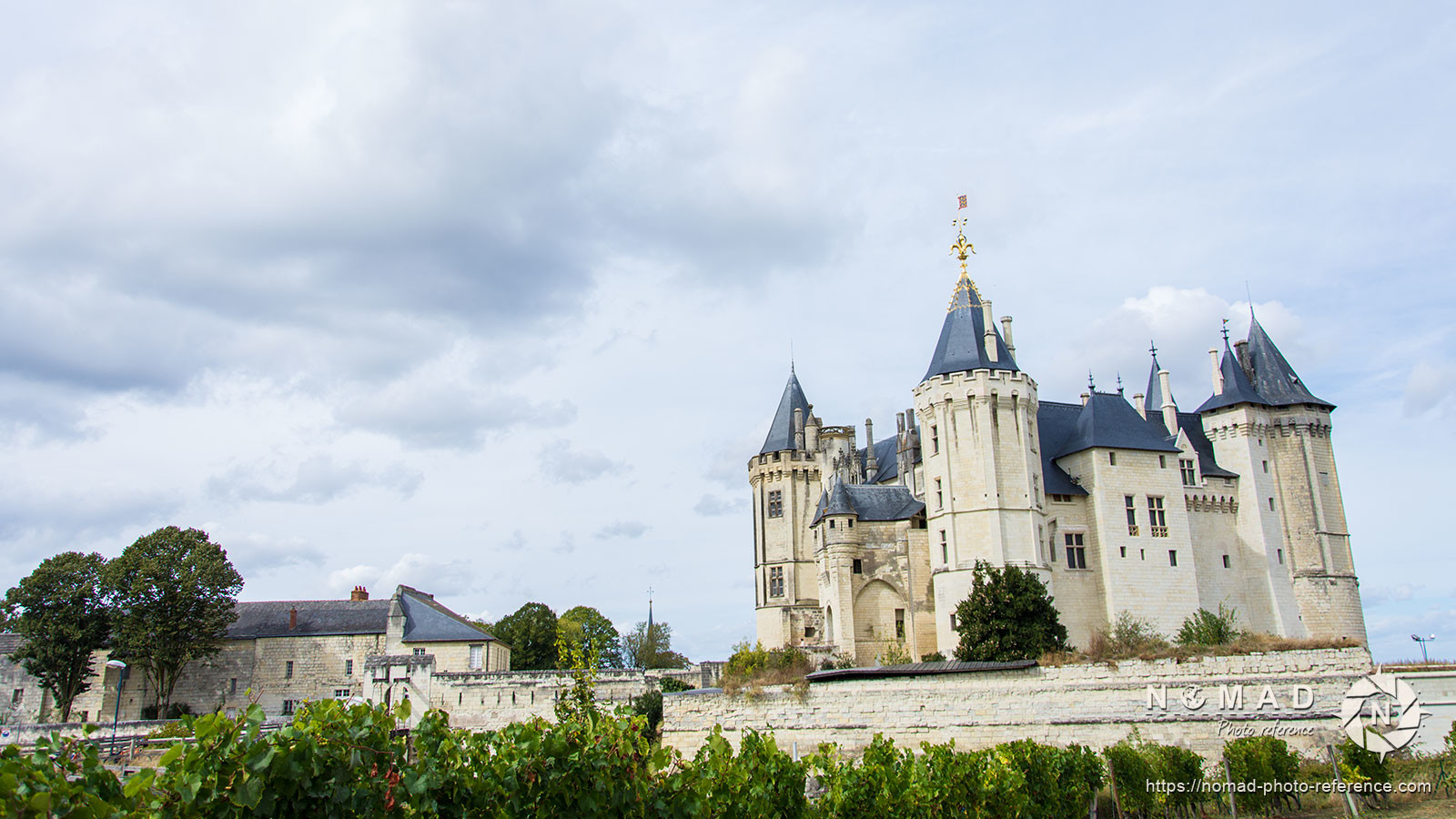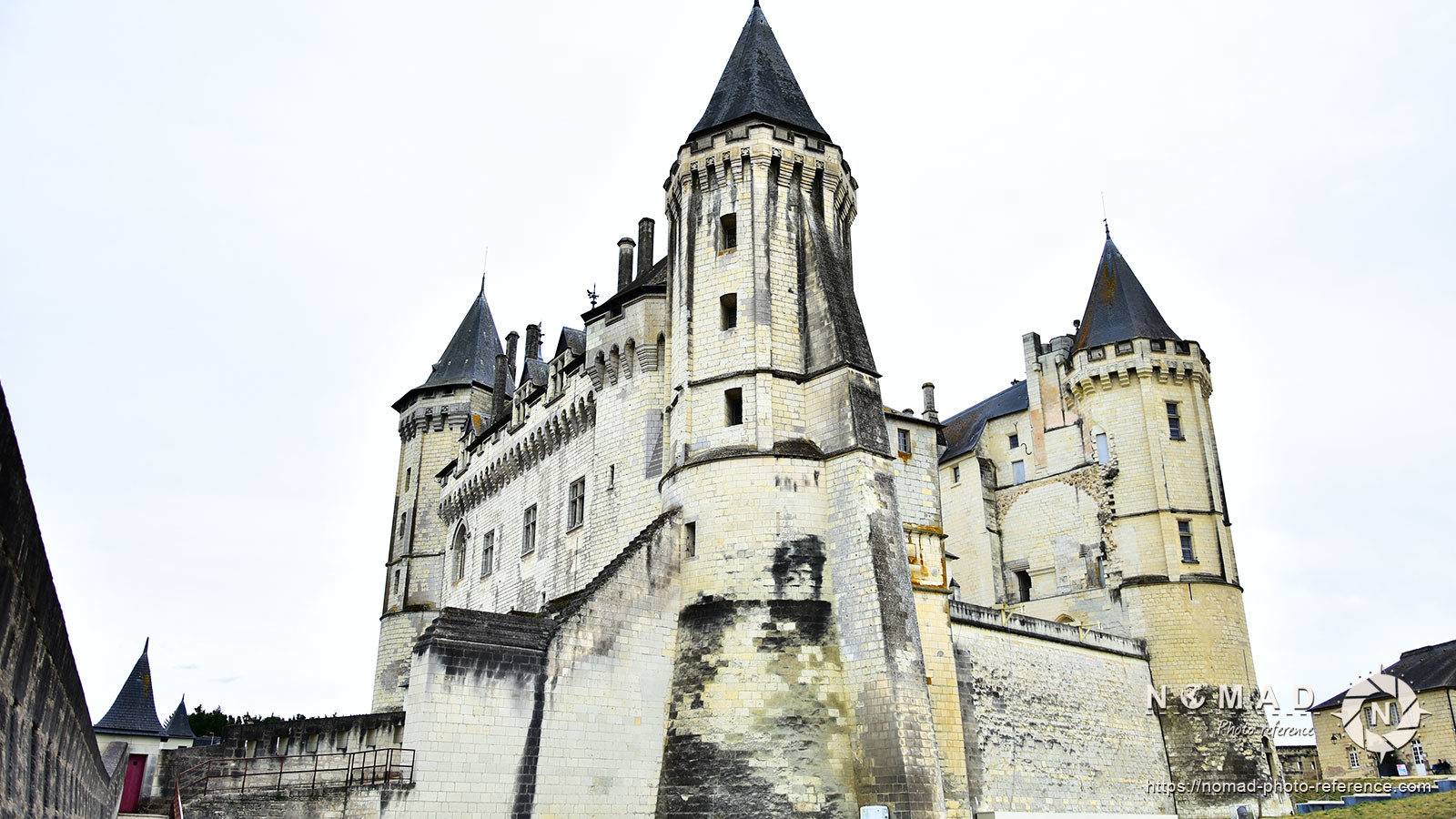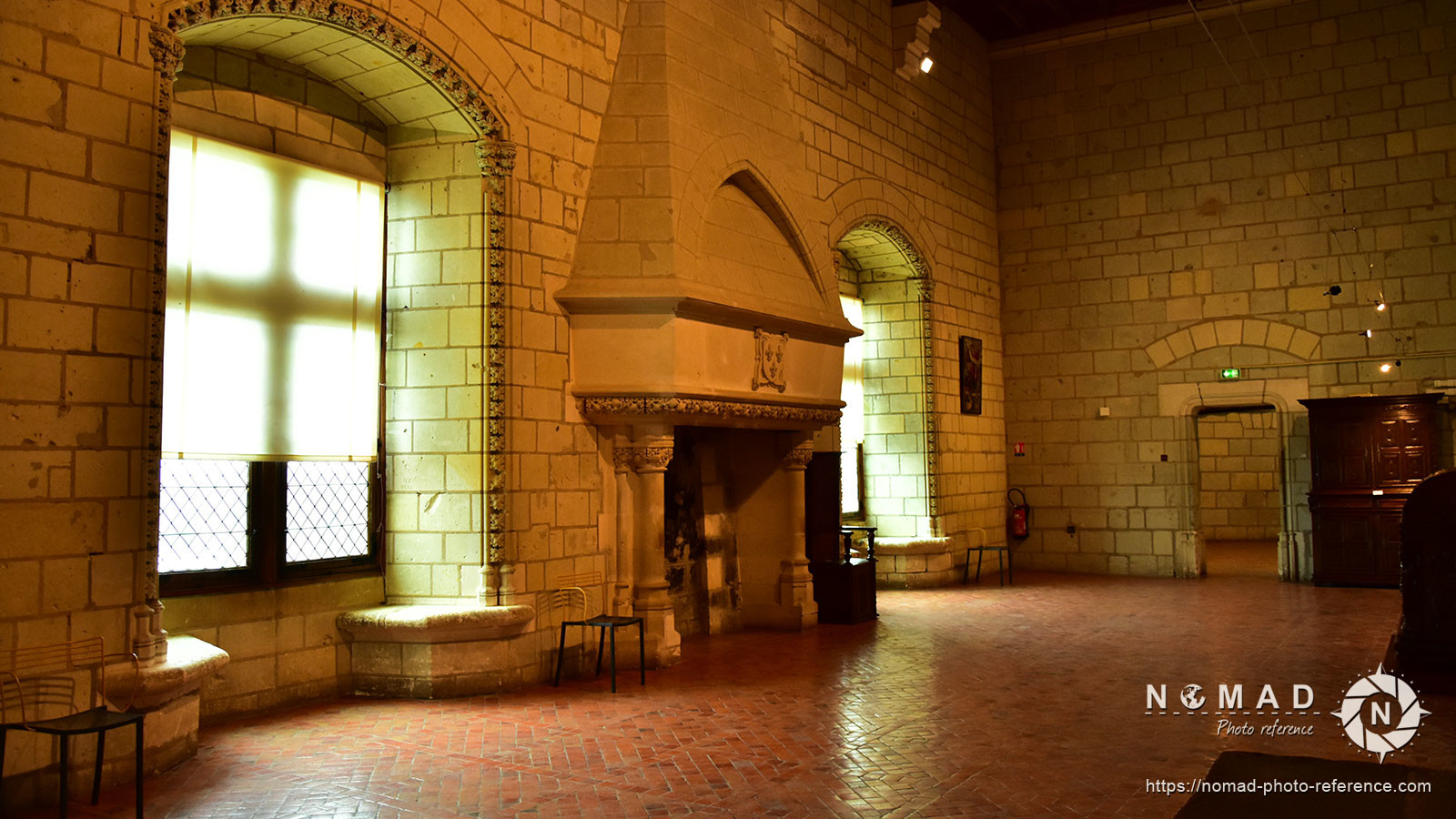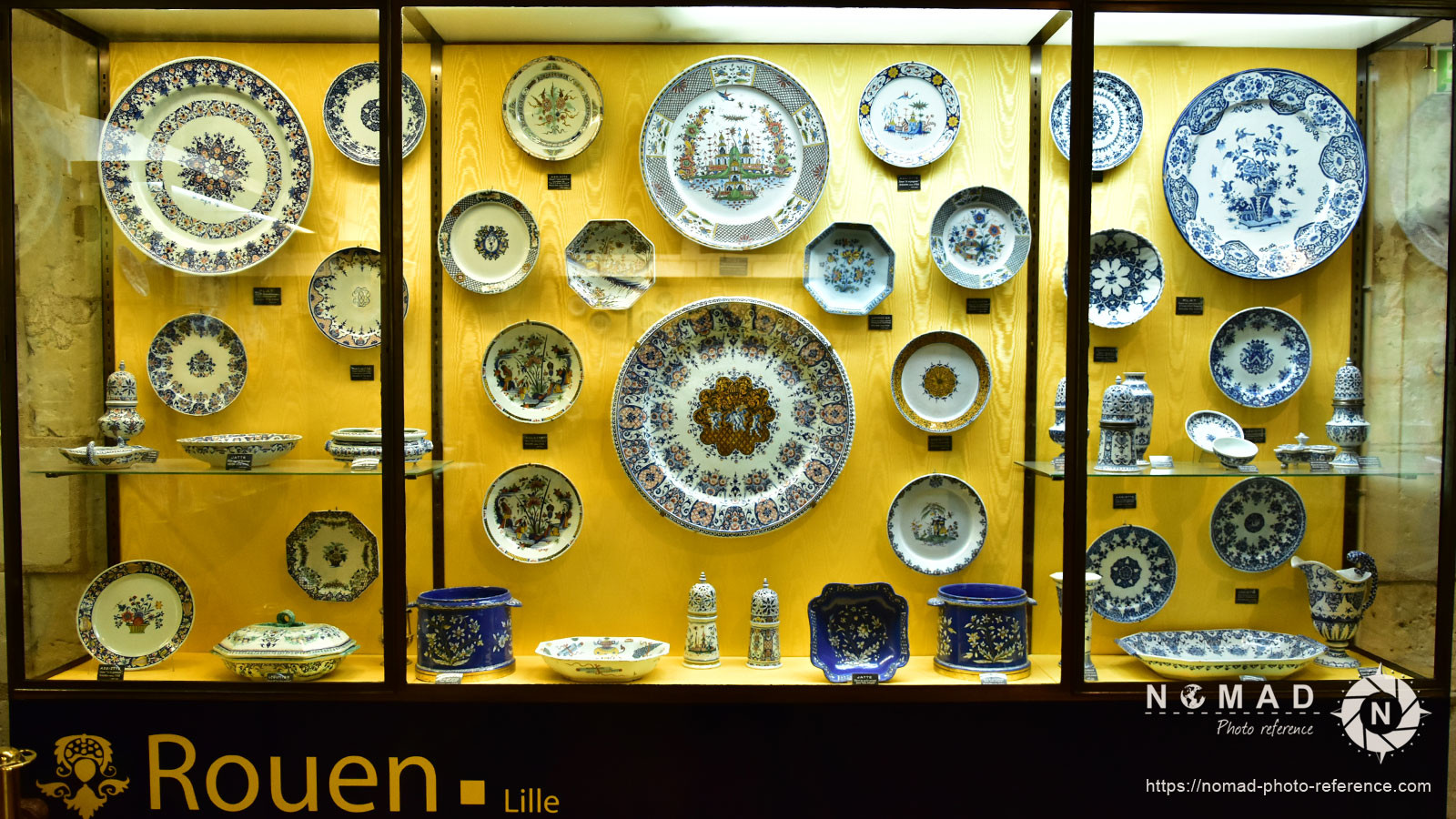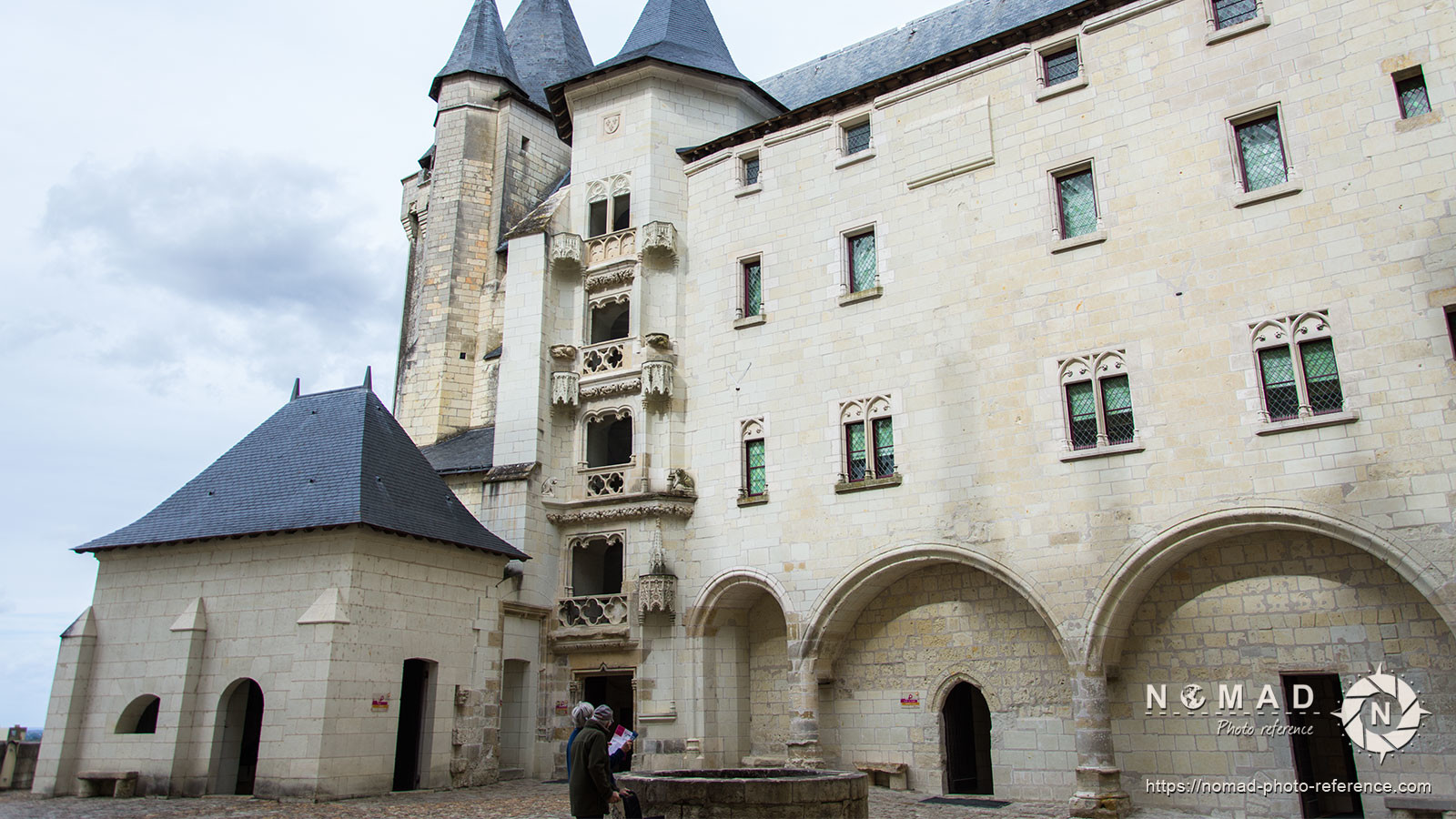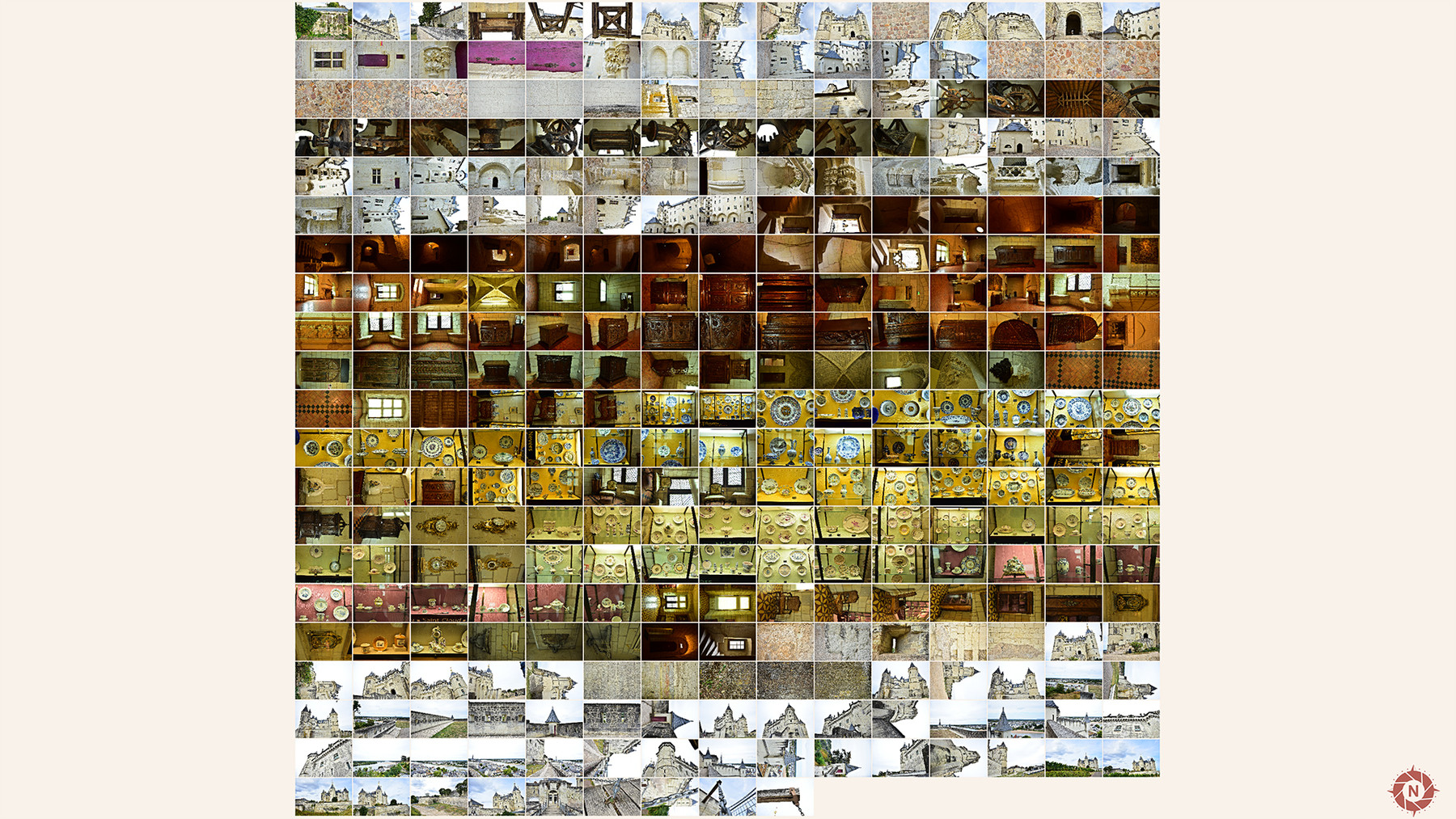 Description
Second volume of the Château of the Loire Valley located in Saumur (France). I shot architectural references about this medieval castle plus indoors and historical props.
In some rooms I felt a Witcher mood with the overall strong orange tint, even if today we use electricity, they achieved to keep contrast with a good lighting. I had fun shooting the dark stairs, when you go down you discover the undergrounds of the castle and some corridors smell like torture. Which contrasts a lot with the outside look of the white and clean walls. In the rooms they showcased the royal crockery, I managed to capture all of it plus a few wooden furniture sculpted with great precision.
You will find:
 Different perspective of the castle
Courtyard
Stairs 
Royal rooms
Textures
Architectural close ups
Wooden well
Royal furniture and crockery
View points of the city of Saumur
Click here to download your 5 Free Photos from this pack.
Photo pack details
Contacts:
Support & Refund:
If you are not completely satisfied with this photo reference pack, Artstation has a 7 days Refund Policy. 
Release Notes
Adding the Company license