Texture Photo Pack: Concrete Wall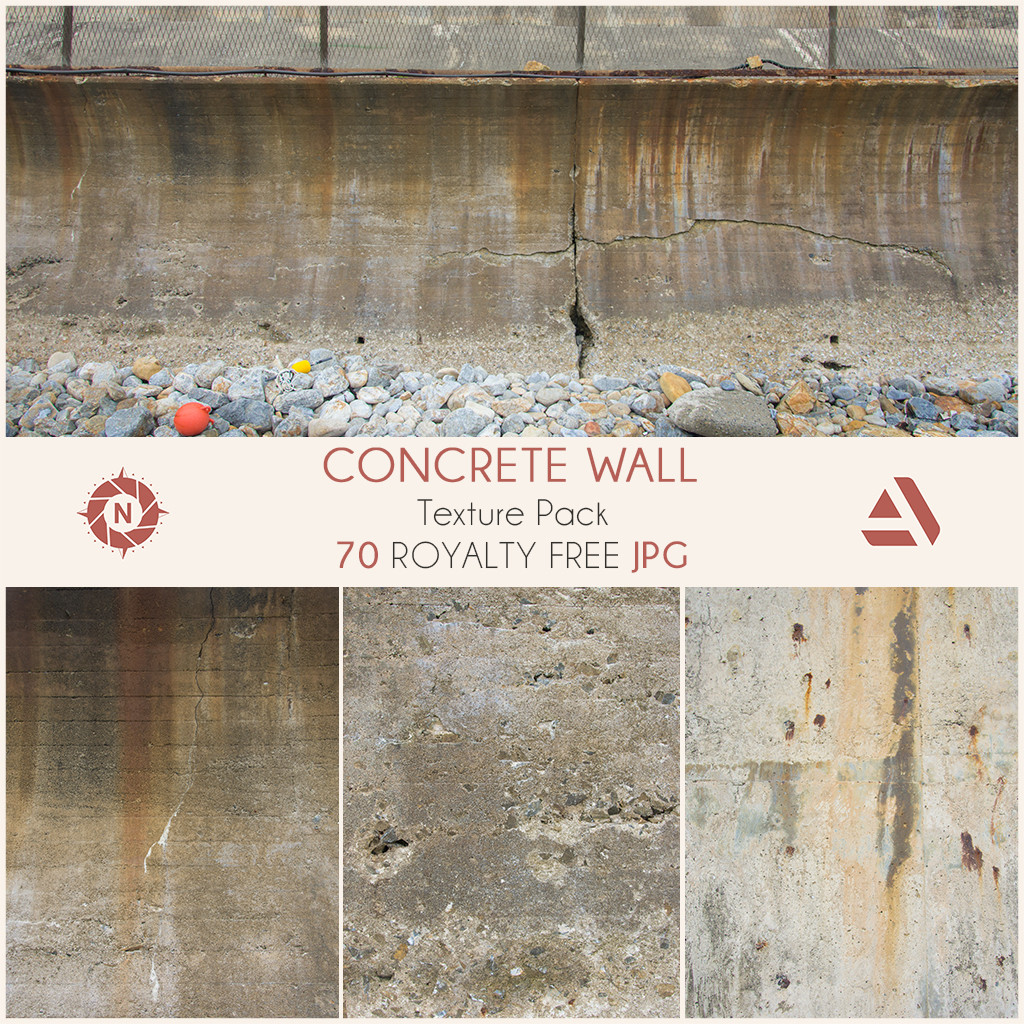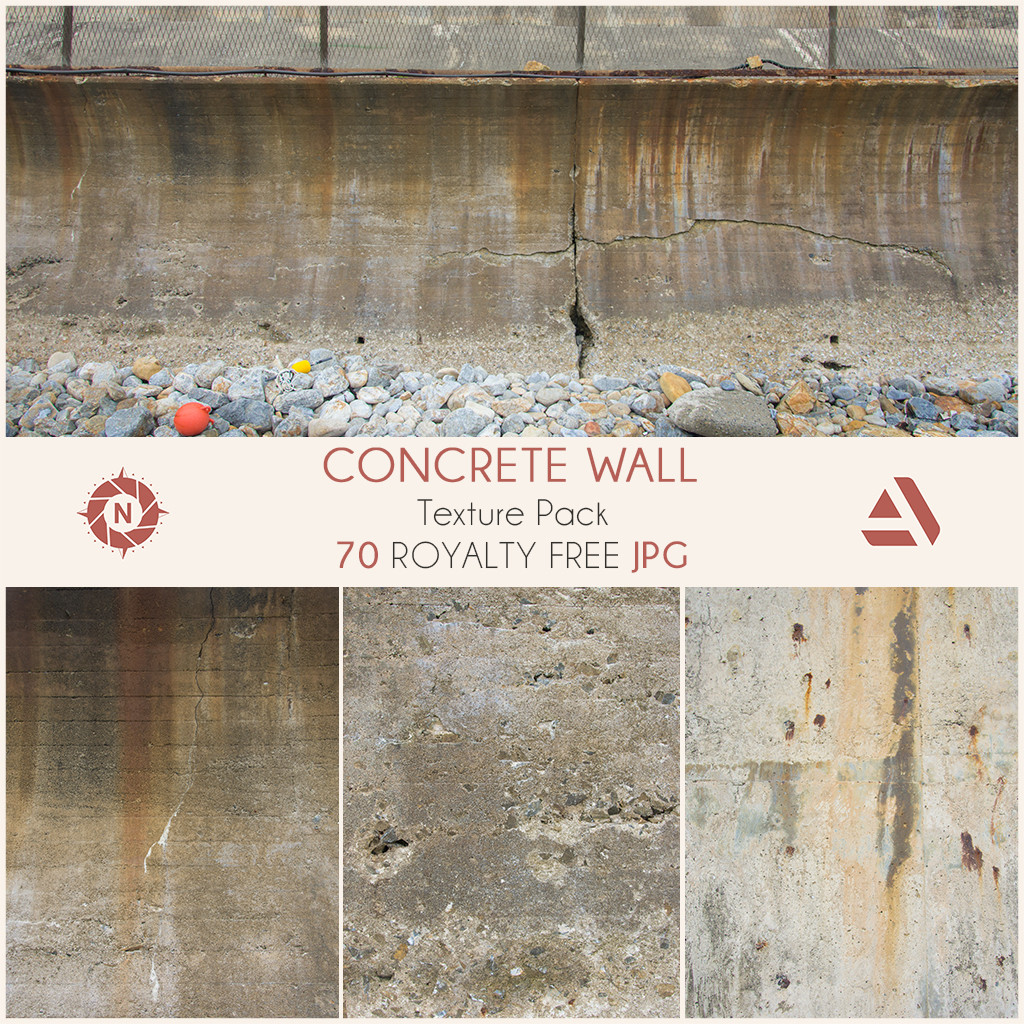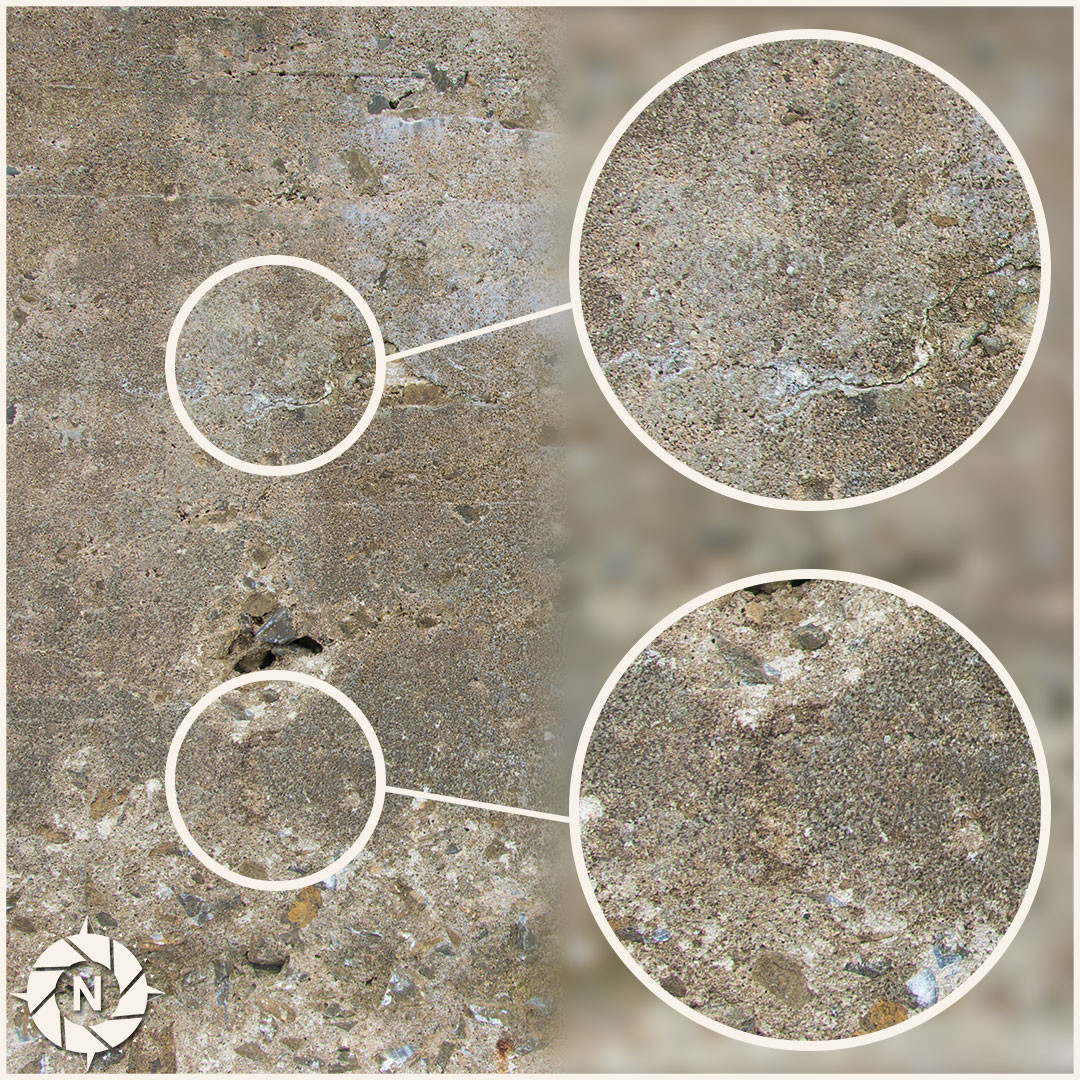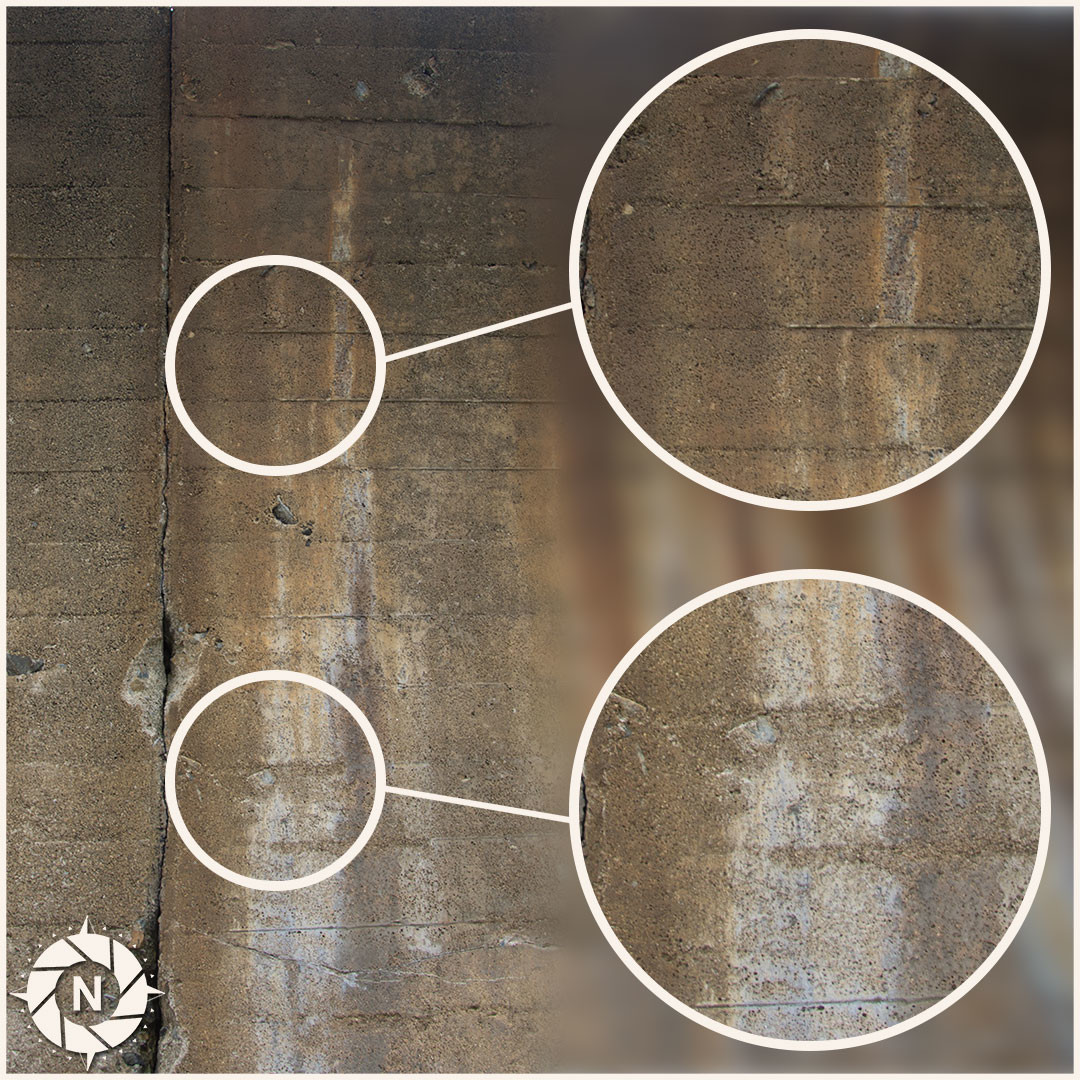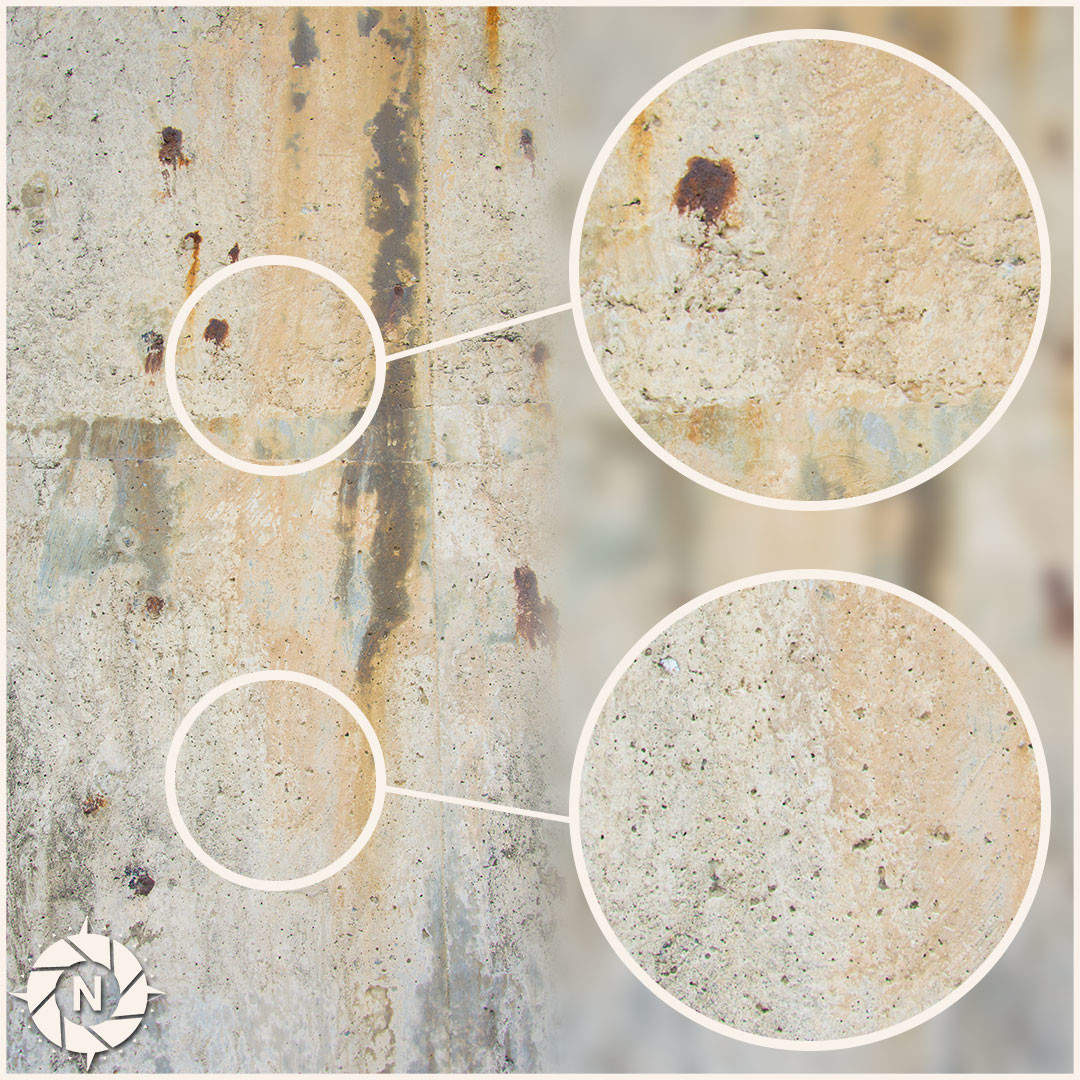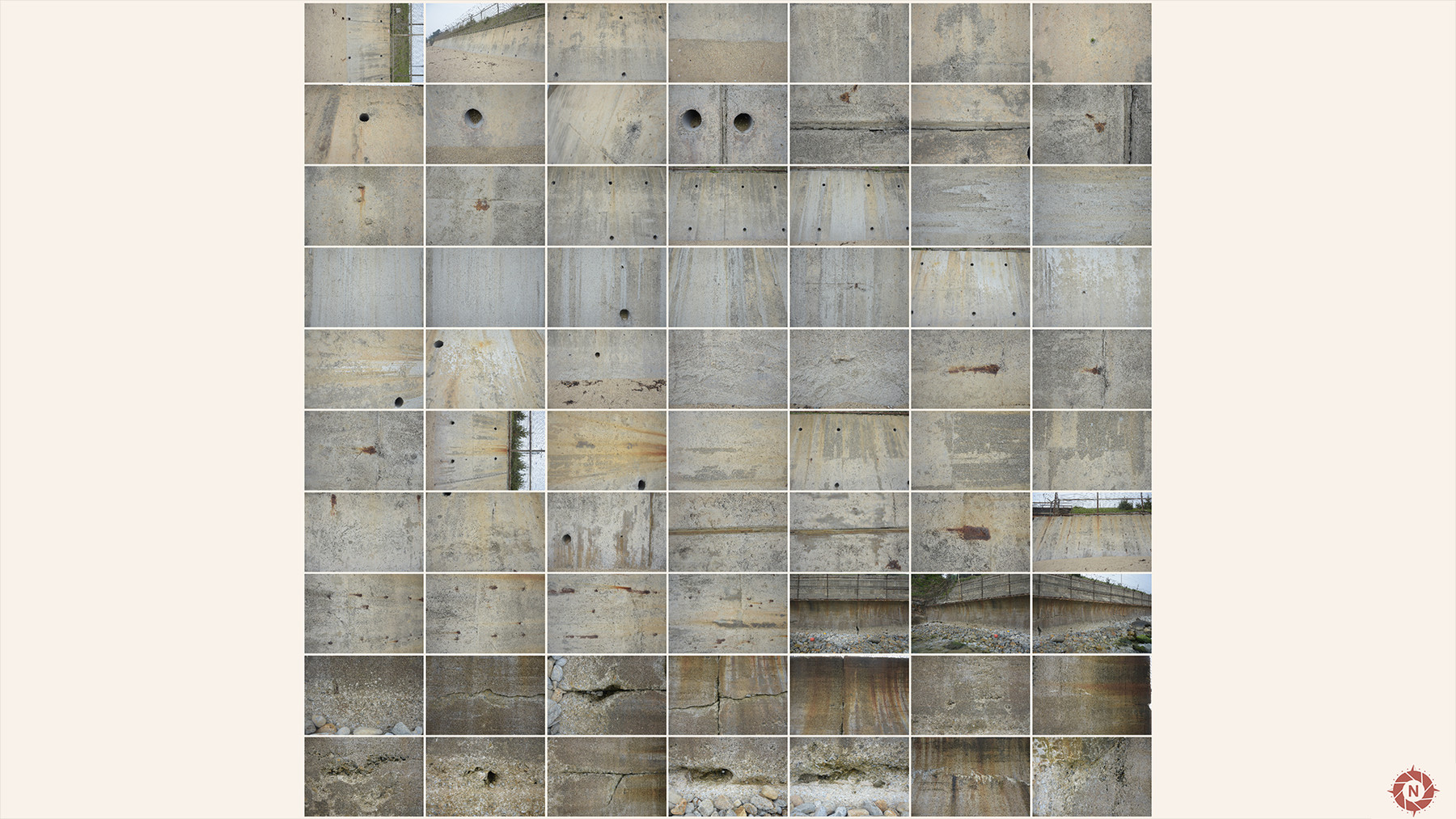 Description
The Texture Reference Pack Concrete Wall contains all you need to analyse this material. This concrete wall material is composed of multiple layers made from the shore rocks that you see at the bottom of the wall. According to the height of the wall the material aged differently. At its foot we can see that the waves and the rocks have slowly made the under-layer of the concrete wall material appeared and at the top, the rusted fence leaked on its surface. Some parts of the wall are less damaged and the extremities blend with the cliffs. I let you discover the subtleties of this materials to create you own.
Click here to download your 5 Free Photos from this pack.
Ideal for
Material and texture artists
Photo pack details
Contacts:
Support & Refund:
If you are not completely satisfied with this photo reference pack, Artstation has a 7 days Refund Policy. 
Release Notes
Adding the Company license