PNG Cutout Photo Pack: Neon Signs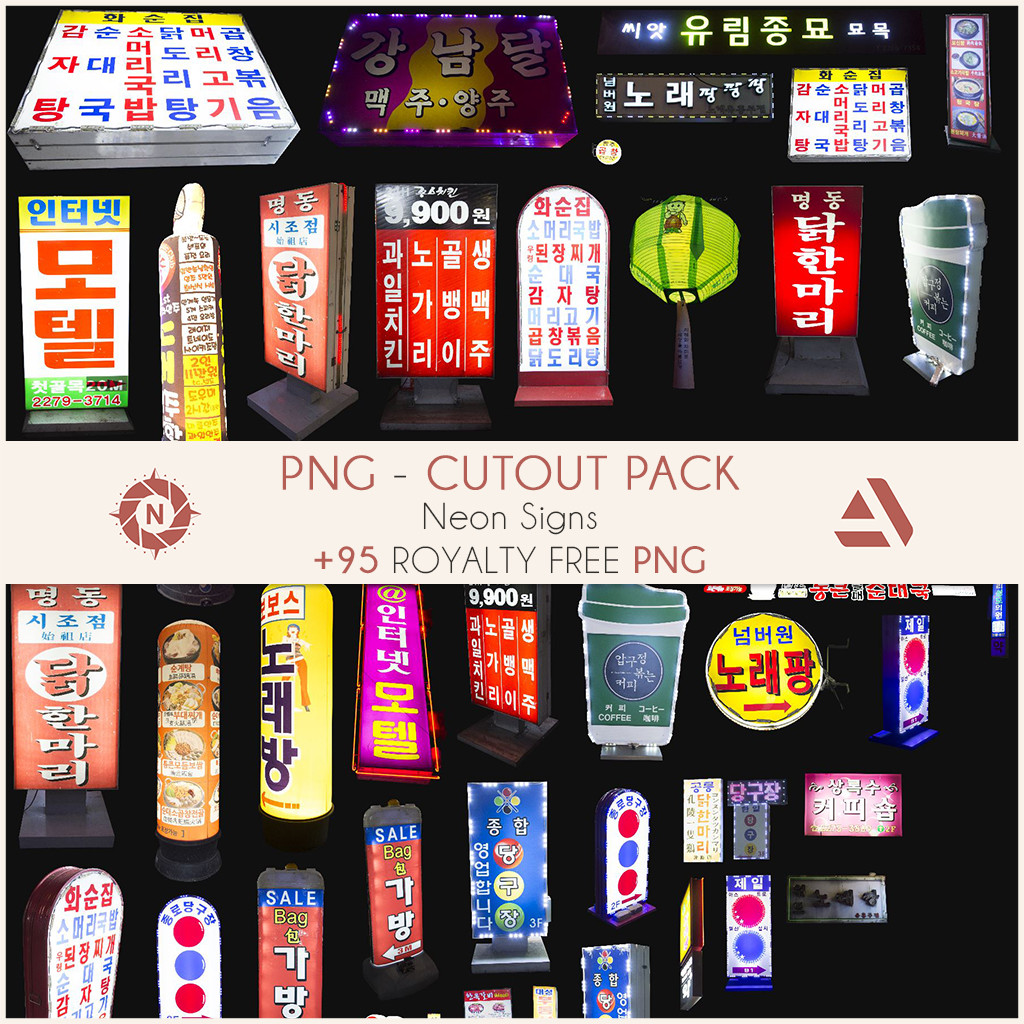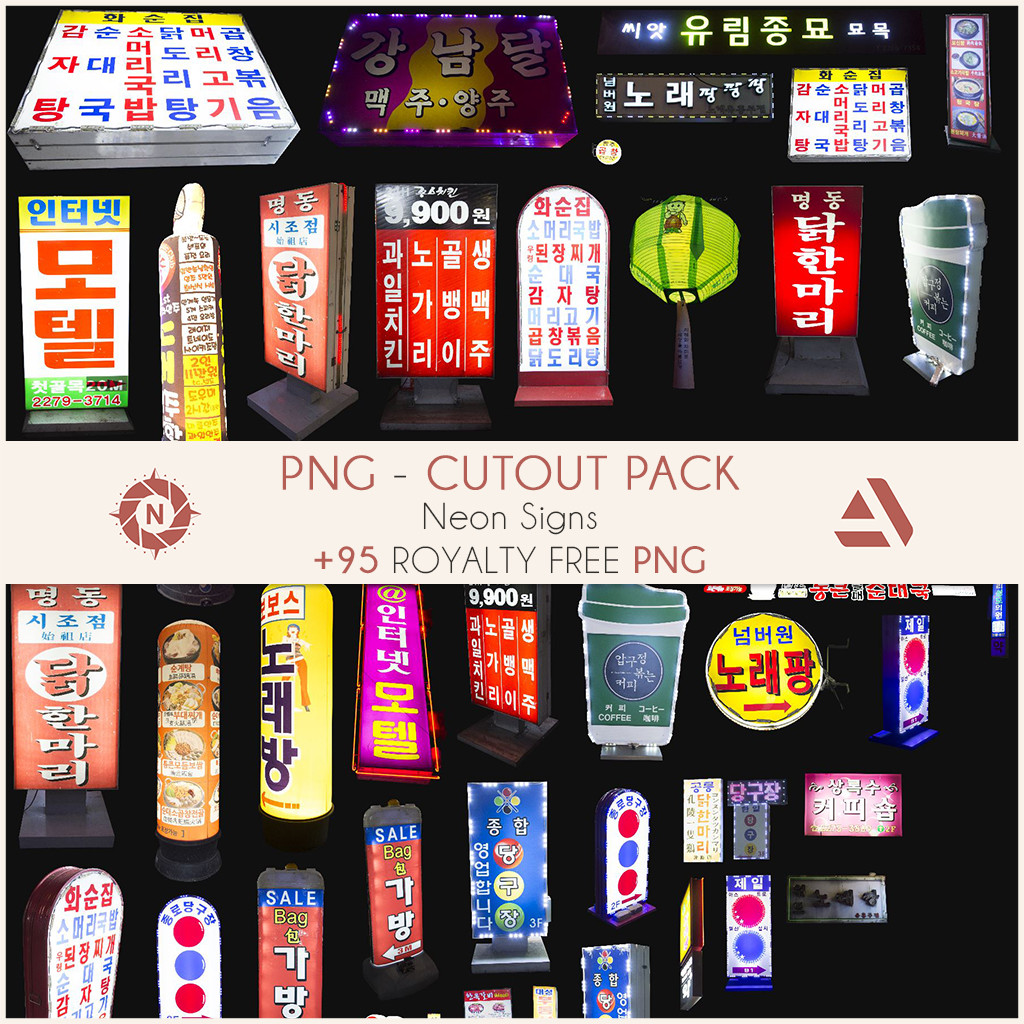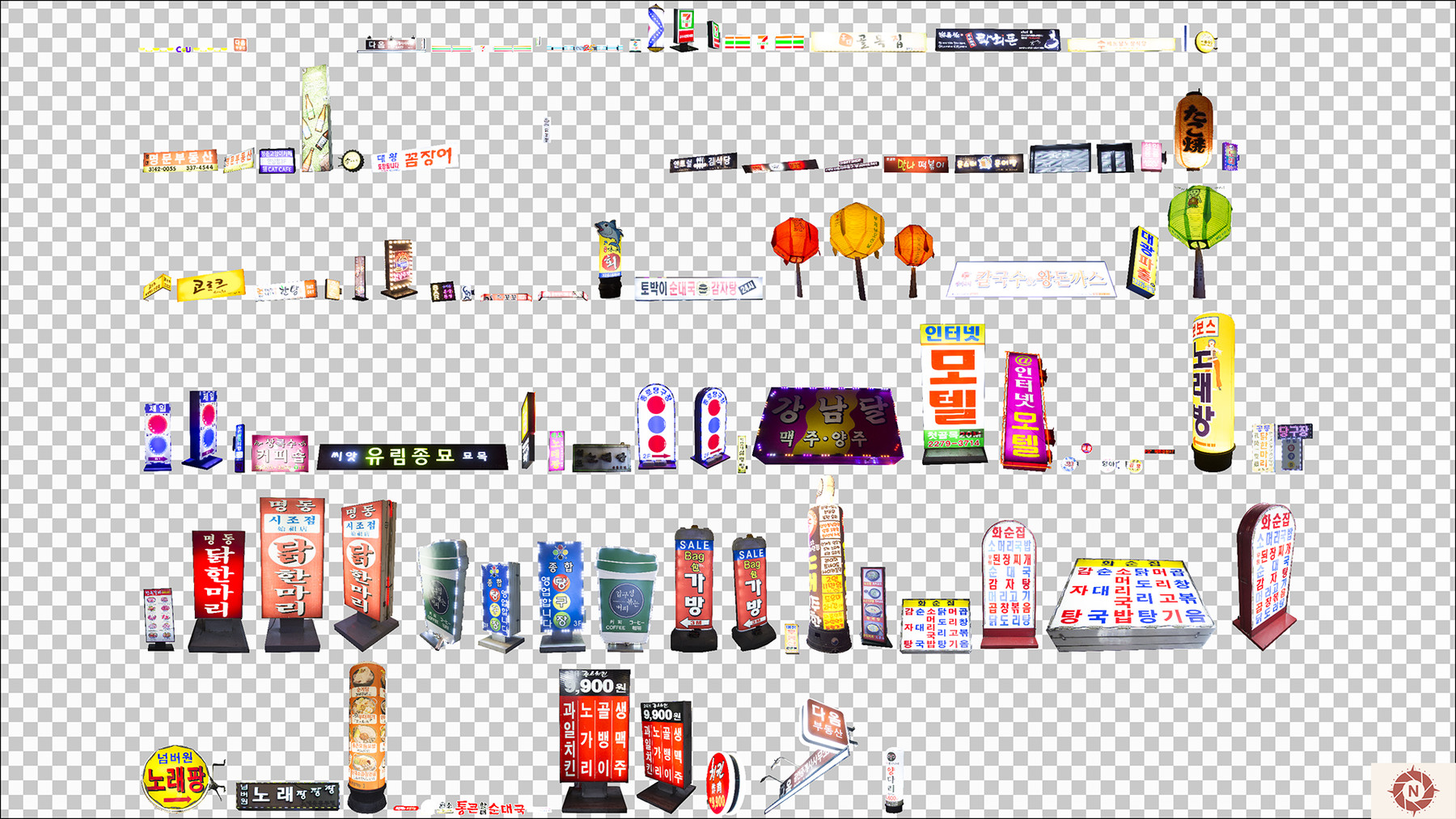 Description
The PNG Cutout Photo Pack Neon Signs was shot in Seoul in South-Korea at night. You will find cutout images with transparent background of classic South-Korean city signs. They were placed on the ground, on the side of the streets or on top of the front stores with many different sizes and colors according to the kind of place it is supposed to attract people. This pack is ideal to create a cyberpunk artwork.
Click here to download your 5 Free Photos from this pack.
Ideal for
Concept art
Matte painting
Photobashing
Photo pack details
Photo count: 96
Format: PNG (transparent background)
Min Resolution: 309 x 1148
Max Resolution: 5949 x 1006
Camera: Nikon reflex D7200
Lens: Nikon 18 - 105mm
Location: South-Korea > Seoul
Contacts:
Support & Refund:
If you are not completely satisfied with this photo reference pack, Artstation has a 7 days Refund Policy. 
Release Notes
Adding the Company license